Honda City Specifications
Click the links below for original specs on Honda City's:
---
Moderator / Donating Member
Posts: 3092
Joined: Wed Apr 09, 2003 1:59 pm
Location: Putaruru
Contact:
Turbo 1:
The highest output 100PS/5,500rpm
Largest torque 15.0kg-m/3,000rpm
Per liter horsepower 81.2PS/L
Per horsepower engine weight 0.96kg/PS
Worlds highest boost pressure using unleaded petrol 0.75kg/cm2
Turbocharger
Usual max rpm rated for turbo rpm 180,000rpm
Highest rpm in city motor 150,000rpm
0→400m 16.3sec with 2 passengers
0→100km/h 8.6sec with 2 passengers
Per horsepower vehicle weight 6.9kg/PS
Before its launch the honda city turbo was taken for a large test tour of northern europe, here is a translation about it from the honda website:
1982 June, 2 city turbos focusing on, 14 HONDA men participating, final endorsement travelling in Europe was done.
As for course, mountain area, cold area and severe heat area, the high-speed road, the distance whose approximately 10,000 kilometer which changes in the urban district and various is harsh. The city turbo, both of the south course which from north course and West Germany which from West Germany reach to Finland, Norway, Sweden and Denmark due to the hand individual of the development staff, reaches to Austria, Switzerland and Italy, is pleasant beautifully running. It is something which proves the height of capability as the turbo car which completely fact and HONDA which do not have compromise made from development stage, with everywhere.
Although being convinced of the height of the comprehensive efficiency sufficiently, the vivid running [tsu] [pu] [ri] which is exhibited one after another, furthermore the turbo car the staff deep emotion many degrees could point to the chest to the fuel economy which you cannot think, low anew hotly. Very this imagined by your, and it is the turbo car which you produce by your own hand, that.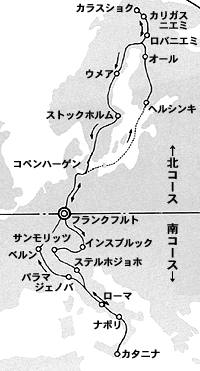 Some original Honda concept art:
Cross section: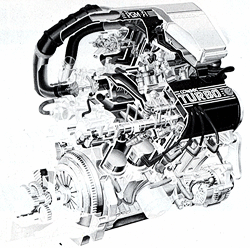 Turbo Cross Section: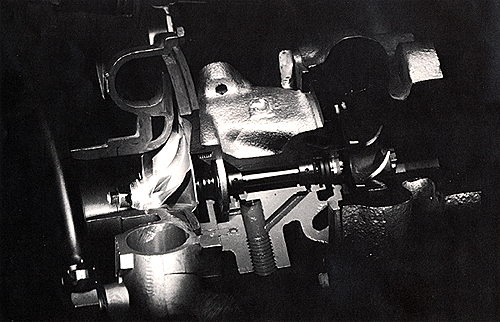 Specs for the little motorbike that came with Turbo 1's: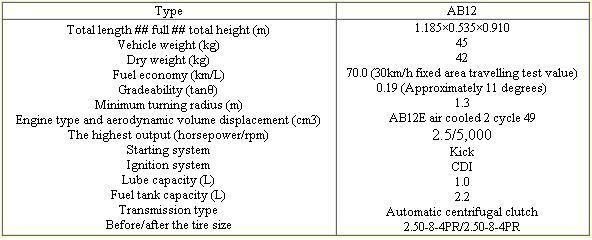 The PGM-FI uses 5 different maps for fueling depending on engine conditions
The Turbo 2 ECU has a mapped electronic boost control function that cahnges the boost depending on engine parameters and inputs.
---
---
Return to "The Honda City InfoBase"
Who is online
Users browsing this forum: No registered users and 4 guests