Well, they may have been nearly 3 years in the making, but its finally getting pretty close! And damn, they look awesome!!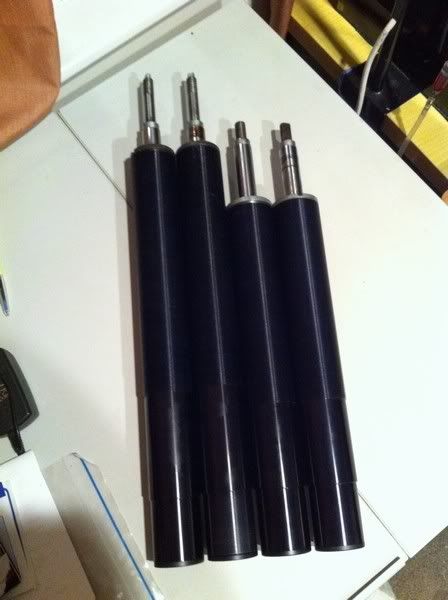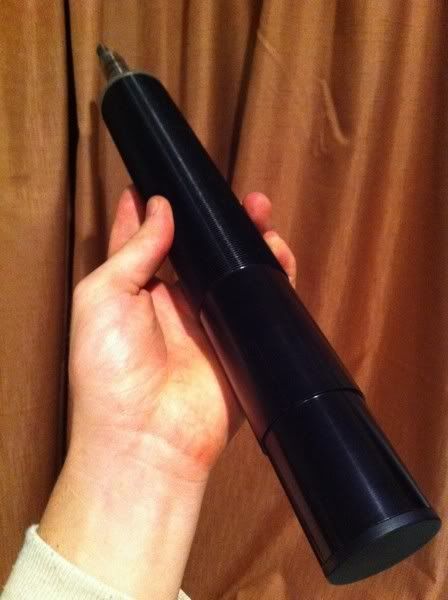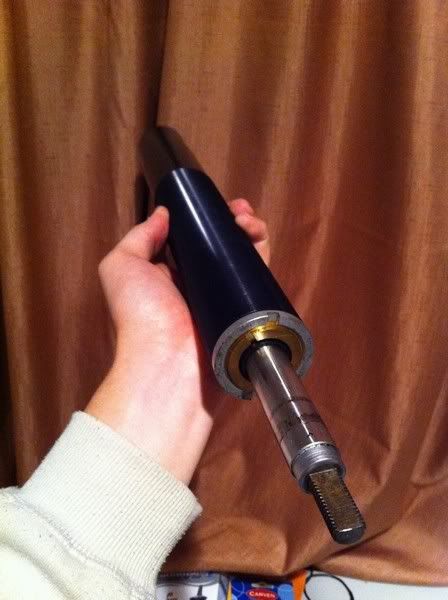 None of this would have happened without Pro-T (Glen), he has had confidence in me from the start, so if you get a set, send him a thankyou message!
The anodizing came out to be a bit more expensive than I had hoped, but its a very nice finish and its a Hard-Anodize so it shouldn't be wearing off any time soon.
OK a run down on the parts cost for this set, I figured I'm going to be completely open about my parts costs, and whenever I sell a set we can work out how much you want to contribute towards my labour and non-parts costs, like the lathe, and tooling (~$2000 so far):
Shock inserts:
$320.40 USD ~ $400 NZD
Tubes:
$400/3 sets = $134 NZD
Anodizing:
$115 NZD
Spring seats and End Caps (Materials only):
~$50
Shock Oil:
~$50
So the total for bare shocks no springs, no labour(!!!) at the moment is about $750 NZD.
For my first set, that was about $70 higher because of the exchange rate when I bought the inserts.